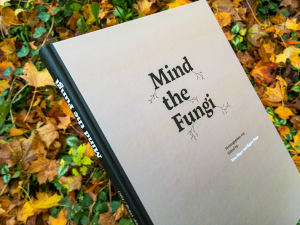 Mind the Fungi Book
Art and Science project, a cooperation between Art Laboratory Berlin, TU Berlin, Theresa Schubert and Fara Peluso

Mind the Fungi

Ed. by Vera Meyer and Regine Rapp

Berlin 2020

TU Berlin University Press, in English and German

Book design: Eva-Maria Bolz | Copy editor: Julia Kühn | Printing house: ProBusiness

Digital publication | free access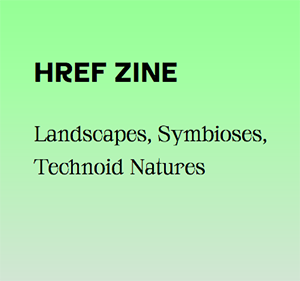 KUNSTCHRONIK
Monatsschrift für Kunstwissenschaft, Museumswesen und Denkmalpflege

Herausgegeben vom Zentralinstitut für Kunstgeschichte in MünchenMitteilungsblatt des Verbandes Deutscher Kunsthistoriker e.V.
Themenheft

KUNST NATUR POLITIK – JETZT!
73.Jahrgang/ Heft7 / Juli 2020
Hybrid Art. Kunst jenseits des Anthropo-zentrismus - Regine Rapp
SpeculativeEdu Interview with Fara Peluso

An educational, project funded by ERASMUS+, the European Union programme for education, training, youth, and sport, with the aim of strengthening speculative design education by collecting and exchanging existing knowledge and experience whilst developing new methods in the field of speculative design.

'Living Canvas' by Fara Peluso at STATE Studio Berlin
A new exhibition is opening at STATE studio Berlin, Living Canvas by Fara Peluso, a berlin based designer and artist. The exhibition consists of the installation Living Canvas and the workshop Algature and it will be presented as part of Transmediale Vorspiel on Friday 25 January 2019.

Algae are our main oxygen producers on earth. They exist in nearly every ecosystem and contribute to the most fundamental biological processes on our planet. How can we as a society approach living organisms like algae beyond a mere scientific understanding but through their economic, political and creative potential? Which opportunities do algae thereby offer already today for an environmentally sustainable future? Are we ready to change our everyday conventions to face fresh and sustainable alternatives instead?
Exhibition: 'Watery Ecologies.

Artistic Research' at ArtLaboratory Berlin

Water and water pollution is becoming a central focus in artistic research. There is an exponentially growing number of initiatives, exhibitions and artists reflecting on the impact of human existence on the hydrosphere (the sum of the whole planet's amount of water). Only last month Olafur Eliasson installed 20 giant panels of melting ice at the entrance of the Tate Modern in London, a provocative attempt to induce awareness of the melting the planet's poles are experiencing due to the increase in the global temperatures.
Watery Ecologies. Artistic Research

Kat Austen | Mary Maggic | Fara Peluso

Curated by Regine Rapp and Christian de Lutz
Water is the foundation of life, making up 60% of our body. Water-born organisms produce much of the planet's oxygen. Meanwhile human activity fills waterways and oceans with plastics, industrial waste and diverse chemicals, effecting the metabolisms of most living creatures, ourselves included. This exhibition presents art projects on water, life and chemical disruption whose research transcends the boundaries between art and science. The artists pursue research in biology, chemistry and ethnography with distinct and radical DIY methods. Diverse approaches to the hydrosphere, the sum of the planet's water, explore the foundations of life and the threat of human impact on both the environment and our own bodies.